The strategic management of human capital calls for a transformation in the employment, deployment, development and evaluation of employees the with results in mind. Holistic human capital management requires incorporating all pertinent data into your human capital decisions.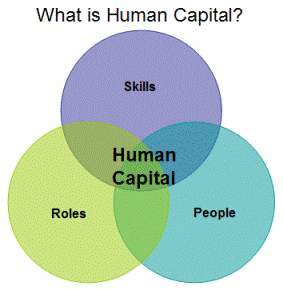 Human Capital
The intersection of an organization's skills, the required roles, and the people available.
Skills
Skills includes hard skills, leadership, business skills and interpersonal skills.
Roles
Roles pertains to jobs, project roles and positions within the organization.
People
People are the key; finding people with the right skills, competencies, experience and education to fill the necessary roles.
Human Capital Management
True human capital management is more than just an HR function. It requires strategic analysis of the entire organization. The more proactive an organization is, the more the organization will have the necessary human capital on hand rather than having to "build" or "buy".
Workforce Planning
Enough people?
The right people?
Compensation Management
vs. industry norms
Room for growth
vs. cost constraints
Succession Planning
How to replace key personnel
Baby boomers
Contingencies for emergencies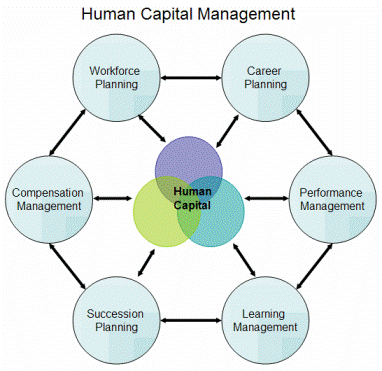 Career Planning
Is there a career path for long-term growth to maintain employee satisfaction?
Performance Management
Clearly defined roles and responsibilities
Goals and objectives
Reviews/feedback
Learning Management
Training
Knowledge Repositories
Skills Inventories
Change management
Change management is somewhat of a misnomer. What is more important is change
leadership.
Aviant Group understands this difference and excels at leading companies through large and small changes.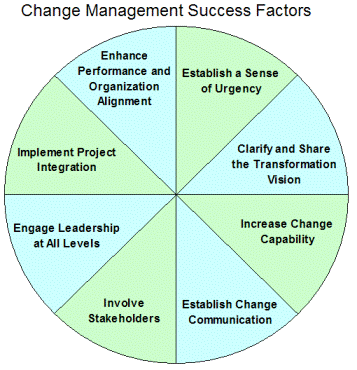 Establish a Sense of Urgency

- When people understand that a change is based on need, not something arbitrary, they will embrace the change faster and build momentum.

Clarify and Share the Vision

- Leaders must spread that same picture throughout the organization, continually reinterpreting it to make it meaningful and relevant according to the different ways that stakeholders will be impacted in that future state.


Increase Change Capability

- When stakeholders and leaders have confidence in their ability to change, they are more open to it... less afraid of it... and able to progress more rapidly through the cycle and to succeed.

Establish Change Communication

- When news and information is liberally shared, CREDIBLY, on time, with the right context, it crowds out fear, ignorance, rumors, frustration, and people find more courage to take on something new.

Involve Stakeholders

- Stakeholder involvement is critical if a transformation effort is to ever achieve a critical mass of momentum to carry it through the defining moments.

Engage Leadership at All Levels

- Leader commitment at all levels must happen if high level leaders don't want to find themselves pushing the proverbial piece of string.

Implement Project Integration

- Be aware of parallel efforts outside of yours, and how they impact ability to enable change and reach the desired end state.

Enhance Performance and Organization Alignment

- Performance Levers (Leadership Effectiveness, Organization Alignment, Performance & Incentives Alignment, Communication, Education & Professional Development, Staffing & Deployment) help shape and reinforce desired behavior that sustains a transformation.
Training
A well designed training program is often the difference between widespread user acceptance of change and rebellion against it. Aviant has extensive experience developing training materials, designing effective training programs and, most importantly, managing the execution of the training.
Educational Programs
Aviant Group has designed and delivered custom educational programs that improved the clients' resources ability to effectively manage projects. We at Aviant recognize that our clients must be adequately prepared for the inevitible time when we are no longer on-site.